Paradigm Shift Collection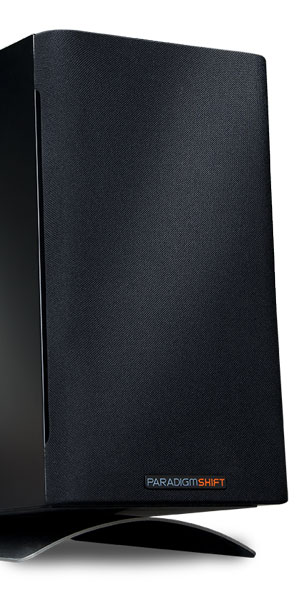 The Shift Collection is focused on providing on easy-to-use products with emphasis on portable, wireless & fully-powered speaker solutions.  Here's a guide to a few of the products in the series:
The Paradigm powered A2 speaker makes it possible with built-in input jacks for AirPort Express®, Bluetooth and other wireless receiving devices, allowing you to connect to third-party wireless audio devices for streaming music exactly where you want it. Play with one speaker, two speakers or multiple speakers. The A2 is made for the way you play. No matter which way you play, you're about to hear just how good audio can get.
Sophisticated mathematical algorithms shape frequency response so that even when you're listening at loud levels not only is the bass intense, overall sound from the A2 is unbelievably accurate, clear and musical.  The A2 has a set of inputs and outputs so you can play with ONE speaker, TWO speakers, or MULTIPLE speakers by daisy-chaining audio cables. No matter the application, Paradigm's got you covered.  Want to stream wireless music from your computer or iPhone? The A2 has a built-in Auxiliary AC Power input*, making it easy to plug an Airport Express right into the back of the speaker.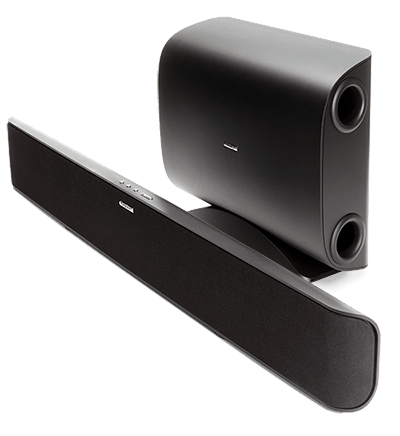 The Soundtrack System is your ticket to high quality receiver-less audio! An amplified sound bar and amplified wireless subwoofer combination. Everything's included in the box for a quick and easy setup, even the audio cables and a right-angle RCA adaptor for use when the sub's placed in a horizontal position.
It's for those who want realistic, room-filling sound via a space-saving format. If sound quality from ordinary sound bars leaves you unmoved, we guarantee this Paradigm system (with its spectacular bass) will shake your foundations.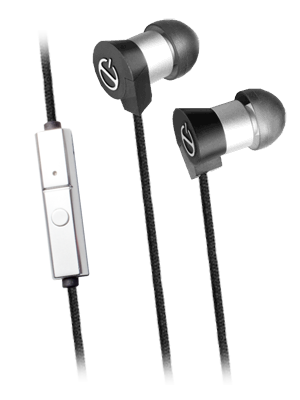 e1 e2m e3m Earbuds – Paradigm's unique understanding of what makes a speaker sound magical in a listening room is applied to the design of our in-ear headphones. Unlike other brands, we used sophisticated measurement tools and proprietary algorithms while accounting for the psycho-acoustic effects of the ear structure in developing our design. This allowed us to faithfully reproduce the performance of Paradigm's freestanding loudspeakers in an in-ear headphone.
Every audio experience (music, movies, video gaming, etc.) is better with better sound. If you're not sure what we mean by "better" sound all you have to do is listen to your current earbuds or headphones, then plug in a pair of Paradigm headphones. The difference is audible. Paradigm SHIFT series products are the result of our thirty years of sound research and product development. We've taken the expertise used to produce hundreds of award-winning Paradigm loudspeakers and adapted it for music on the go. Unlike any other headphone brand on the market, Paradigm sound quality is the result of pure scientific data and extensive critical listening on the part of Paradigm. Each one is tuned to sound like our award-winning high-end loudspeakers. What you hear when you plug in with Paradigm SHIFT series is exactly what you should hear … a faithful reproduction of the original source, no different than if you were listening to a Paradigm loudspeaker. If you're listening to a live concert recording, your SHIFT headphones will make it feel "live." When you turn up the volume there will be no loss in sound quality. And because our headphones have superb noise isolation, even at low volumes you will still hear the full spectrum of sound clearly.
If you'd like to hear more, have questions or would like to purchase these products, give us a call!